IT jobs in New Zealand
---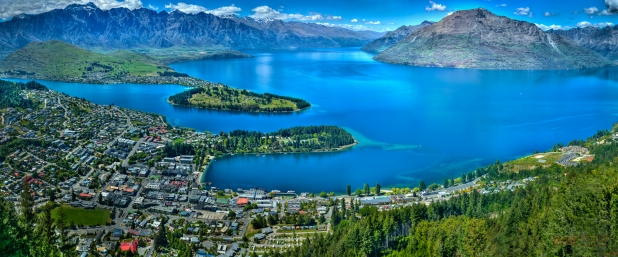 New Zealand's IT and Tech sector is diverse meaning no matter what your niche is, there is opportunity for you. It is extremely advanced and is a breeding ground for innovation and competes successfully on the world stage. Large companies such as Fujitsu have chosen New Zealand as a base for their ICT operations.
IT is a key and growing business for New Zealand and in 2014 it contributed $30 billion to GDP and this sum is growing by 10% each year. Many ICT companies in New Zealand have built up a worldwide reputation for their flexibility, resilience, adaptability and entrepreneurial skills. A number of high profile projects have come from New Zealand:
The world's most advanced wireless charging system by PowerbyProxi
A robotic exoskeleton built to allow paralysed people to stand and walk
Accounting software from Xero (Forbes' Most Innovative Growth Company in 2014)
Peter Jackson's The Hobbit which was shot at 48 frames per second has pioneered HFR film production
Living in New Zealand
New Zealand is famous for its favourable climates and its picturesque surroundings so why wouldn't you want to live and work here? The two most popular cities in New Zealand to live and work are Auckland and Wellington.
When it comes to cost of living in New Zealand a lot of newly arrived people find it a lot more expensive than they expected. However, the cost of living in New Zealand is on average compared to countries like the UK and London. A survey showed that Auckland was ranked number 61 in the world in terms of cost of living whereas London was ranked number 12.
Working in New Zealand
New Zealand was one of the lucky countries to be less affected by the global financial crisis and employment conditions remain strong. Engineering and IT are two of the most sought after areas of work in New Zealand at the moment.
In terms of getting a visa to work in New Zealand, if you are one of those with a sought after skill, you will be able to apply for residency as a skilled migrant. Alternatively you will be able to apply for a work visa if you are offered work by a company who are not able to find a local worker to fill the vacancy.
Average Salary Earned in New Zealand
The local currency is New Zealand Dollars and the exchange rate is on average around $1.78 to the British Pound. The average salary in New Zealand across all job sectors was $45,800 per year.
IT and Technical jobs are among the highest paid jobs in New Zealand. Below are some examples of average IT and Tech jobs salaries:
IT Systems Architect- $125,000
IT Manager/ Project Manager- $115,000
IT Consultant- $105,000
IT Security Specialist- $105,000
Engineering Manager- $105,000
View all IT jobs here.