Rio 2016- Technology and the Olympic Games
Submitted by

Charlotte Attwood

on Mon, 15/08/2016 - 12:38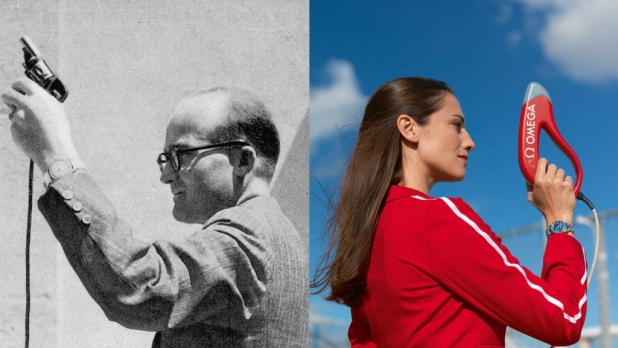 The Olympic Games have come a long way since they began in the 8th Century, but it's not just the sporting events that have changed. The use of technology in the games has adapted significantly since the 1936 Berlin Olympic Games became the first sporting event to be televised.
You may be surprised with the amount the Olympic Games relies on Technology. IT and Technology is used in all aspects of the games including the obvious areas; collating results, ticketing systems, media reporting and filming, security and more.
However, technology impacts the Olympic Games a lot more than you may think. You may have noticed over the years how athletes are getting stronger, faster and bigger and surprisingly, technology is the main reason for these changes as it allows athletes to understand their bodies and training habits in order to improve.
Even events such as golf, shot put and hammer throw use technology to gain success. These events are now using  a tool called Track Man which can trace the trajectory of the golf ball, shot put or hammer throw, and allow the athlete to keep track of how high and far they go.
Technology has changed significantly in this year's Rio Olympic Games 2016 and there have been a number of tech innovations that have been introduced. These include:
NFC Payments- Brazilian bank Bradesco introduced NFC (Near Field Communications) wearables as a payment method for the Rio Games
Photo finish Technology- New Omega photo finish cameras were introduced to the Rio Games to increase the quality of images and they provide approx. 10,000 digital photos in a vertical line per second
Security Balloons- Brazilian manufacturer Altave introduced four large balloons installed with 13 high resolution cameras to support the security system at the Rio Games
Cloud- hosted Portals- Core portals that will be supporting important aspects of the Rio Games will be hosted on the cloud by telecoms firm Embratel
HD, Drone & Virtual Reality- Major broadcasters such as NBC and the BBC are experimenting with super high definition, virtual reality and drone technology in the Rio Games
As well as all the above in this year's Rio Games, there is also a lot of other technology that we may take for granted such as under water cameras for the swimmers, sensors in the starting blocks on the track and in the bullseye target for archery and goal line technology.
The use of technology and the Olympic Games has come so far in the last 10 years and it is going to keep progressing year on year. But what is next technology in the Olympic Games?