Top 10 IT Skills for 2019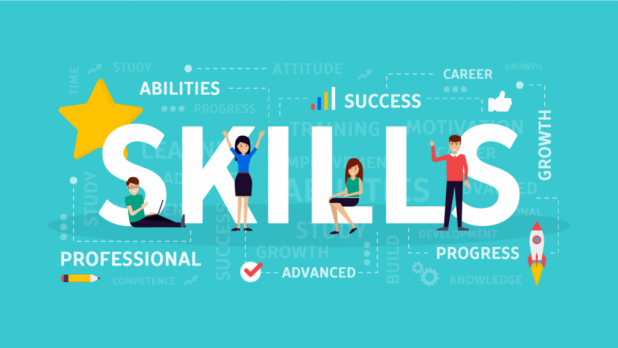 Which IT skills are in demand for 2019? Below is a list of the top 10 growing skills in the UK based on employer demand. 
1. Machine Learning/Artificial Intelligence
Artificial Intelligence and Machine Learning are one of the most innovative fields in tech and the growth in these roles is triple digit. These sectors are set to explode.
2. Cloud Computing
Since its transformation, Cloud Services have been increasing in demand and are one of the top 10 skills to have for 2019. Competing Cloud services such as AWS and Azure are hot skills and large-scale Cloud projects are still evolving.
3. Project Management
The rapid increase of digital transformation over the years has led to an increase in the number of projects. Project Management is key skill to have in 2019 within both public and private sector because of this.
4. Data Science
Employers are continuing to invest time and money into their data science skills due to the realisation of the governance and quality of their own data. Data Scientist was one of the fastest growing job titles in 2018 and this is not expected to slow down. 
5. Mobile Developer
Unsurprisingly, Android and iOS Mobile Developers continue to be in high demand due to the continuously high usage of smartphone devices. Not only this, but companies are building platforms which are suitable for mobile only.
6. Blockchain
Beyond Cryptocurrencies, Blockchain technology is emerging as a key future tech across sectors such as Financial Services and so much more. Investment is strong in Blockchain tech and thus demand for knowledge and experience.
7. Developers
Developers are always in demand and nine out of ten Developers are in employment. Contracting is also very popular for Developers meaning that developers are still difficult to source – yet still the demand continues to grow.
8. Cyber Security
As technology increases, employers need to protect all their data. Due to high profile hackings and the explosion of customer data Cyber Security skills are a massive growth sector, making it a Top 10 skill to have for 2019.
9. UX/UI
User Experience and User Interface are going to be in demand for the upcoming years to make software interfaces as seamless as possible. As online and mobile activity increases, customers are less patient and demanding – therefore a need for a seamless experience when shopping or playing games.
10. Data Engineering and Analytics
Data management and engineering skills are growing year on year in terms of employer demand. In order for Data Analysts to conduct their own work, they need the foundations that the Data Engineers provide them, making it strongly in demand for 2019 as Big Data continues to expand possibilities.