Robotic Process Automation (RPA) jobs demand will grow significantly in 2019 / 2020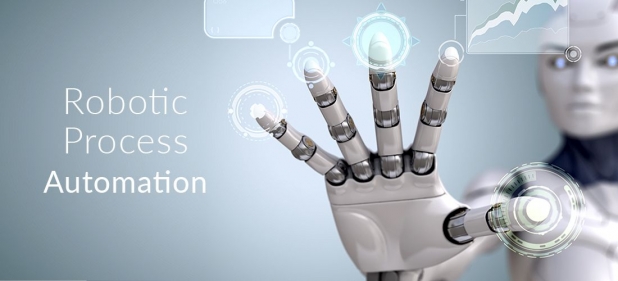 Robotic Process Automation (RPA) will revolutionise customer experience by 2020, according to new research by Information Services Group (ISG), creating thousands of new RPA jobs and Robotics jobs in the UK. 
The kind of jobs available will include Automation analyst, Automation consultant, RPA Lead, RPA Analyst, Head of Automation.  The average salary for an RPA job is currently £45,000 (Technojobs data) and this is likely to grow as demand surges for this skillset. 
RPA is a simple form of rules-based automation, which can be used to improve the quality, speed and efficiency of client-facing functions.  'Advanced' use of the technology (automating 10 or more processes) will double over the next two years as businesses look to streamline business processes.
The volume of RPA jobs has already grown over fifteen times from 2016 to 2018 (Technojobs data). Based on the adoption and market growth, demand for Robotics and EPA skills is expected to multiply further in the next two years. Advanced usage of Automation is planned to grow at 100% in Europe by 2020 according to ISG.
Further points from the ISG study include:
•By 2020, 92% of European companies will have deployed Robotic Process Automation (RPA)
•Businesses reported a 9% increase in RPA budgets in the last year
•Over the next 24 months, respondents say RPA is expected to have the greatest impact on customer service and order-processing functions (43%)
Whilst parts of Europe have been slower to adopt technologies like automation than other markets, RPA is moving into the mainstream.  
Increasingly, improving the quality, speed and efficiency of client-facing and finance functions are becoming key priorities for corporate automation buyers.
Andreas Lueth, partner at ISG, said: "Robotic Process Automation is delivering improved outcomes for enterprises across Europe and our research shows many more businesses will be taking advantage of the technology by 2020 as adoption accelerates. The increasing prominence of RPA in organisations is borne out in the fact that many businesses are now choosing to appoint Heads of Automation – a job that has appeared only in the past two years".
RPA and Robotics technologies will have the potential to deliver significant value for businesses in the UK and Europe – helping to deliver growth in productivity, efficiency and output. As a result of the surge in usage Robotics jobs and Robotics Process Automation jobs will be in demand from key employers from multiple sectors.
Search here for RPA jobs
Search here for Robotics Process Automation jobs
Search here for Robotics jobs
View jobs at Lloyds Banking here.
Author is Anthony Sherick; Technojobs – If you are considering hiring Data Protection candidates  – get in touch here with Anthony