Is London going to suffer from a Fintech skills shortage post Brexit?
Submitted by

Yasmin

on Wed, 03/07/2019 - 13:45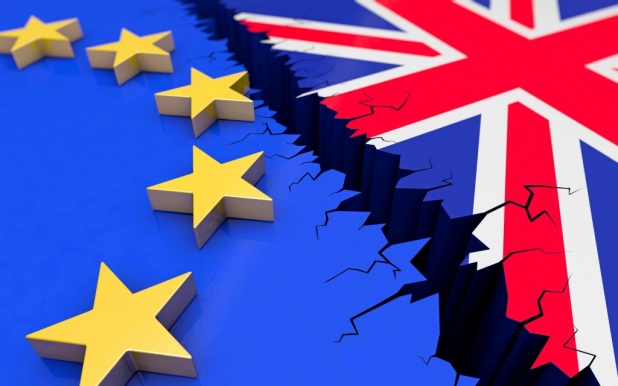 There has been much talk about how Brexit could impact the UK's ability to attract top talent from Europe. However, despite all the conjecture, so far there's little evidence to suggest that migrants have been deterred from coming to the UK in search of work. 
Data released by the Office for National Statistics showed that the total number of migrants to the UK in 2018 was 626,000, up 10 percent on the previous year, while the number of emigrants was 351,000, up by 3 percent. The result is a net migration of 275,000, which is 6,000 higher than the average figure for the past five years. 
But while those figures show that net migration has not fallen like so many people forecast, it does not tell us whether skills shortages in certain sectors could be exacerbated by Brexit, or whether London's thriving FinTech bubble could be set to burst. To do that, we have to dig a little deeper. 
Fewer EU tech graduates are coming to the UK
Even before the UK's decision to leave the EU, firms operating in the UK's £9 billion FinTech sector were already struggling to fill roles in fields such as coding, cloud computing, software development, cybersecurity, machine learning, artificial intelligence and blockchain. With a limited pool of talent, up to a fifth of the skills needed have come from EU countries, which has helped to sustain the industry's growth. 
However, following the decision to leave the EU, a report by TheCityUK found that the flow of EU tech graduates into the UK has fallen, with a significant decrease in the number of graduates coming to the UK from France and Germany in particular. That has made it increasingly difficult for FinTech firms to recruit and retain the best talent. 
Whether this reduction in the number of EU graduates coming to London will be enough to create a FinTech skills shortage post-Brexit is still not clear. That's because the industry has done very little to quantify its current and future skills need. However, a recent report by Innovate Finance and WPI Economics predicts that the shortage of EU graduates and the impact of Brexit will combine to create a shortfall of 3,200 workers that will be needed to support the sector.  
Other European countries are catching up
London currently boasts more fintech firms than the rest of Europe combined, but with the uncertainty Brexit is creating for EU workers in the UK, a number of growing European FinTech centres have decided that now is the time to do everything they can to steal London's crown. 
Cities like Paris, Berlin, Frankfurt, Brussels and Amsterdam are all making gains, with some offering attractive incentives designed specifically to steal London's FinTech firms and workers away. Unless key Brexit issues around freedom of movement and passporting rights are resolved quickly, many more London firms could be lured away by offers that are simply too good to turn down.  
Senior politicians in France have already expressed their belief that 10,000 jobs in the financial sector could migrate to Paris from London as a result of Brexit, and in the past six years alone, 90 companies have set up their European or regional headquarters in Amsterdam, attracting swathes of FinTech workers from London.  
London is still viewed favourably
Despite the undeniable challenges London's FinTech sector now faces, the city will still retain it's standing as the FinTech capital of Europe, at least for the time being. As Tony Smith, the senior director of finance platform Business Expert, explains: "While the current shortage of tech talent certainly creates a strategic issue for the UK's financial technology industry, the established legal infrastructure, cultural cache, access to investment and a talent pool that's still extremely rich means London will remain as the FinTech capital of Europe for the short-term at least."
While London's prospects remain strong over the short-term, many firms are already assessing the potential implications caused by talent acquisition and retention in a post-Brexit world. Fintech firms rely on the swift adoption of new technologies to maintain their competitive advantage. If a skills shortage reduces the ability of firms to adapt to new technologies quickly, many of London's FinTech firms and their workers will be left with little choice but to move elsewhere. 
Percentage calculations provided by https://www.percentagecalculator.co.uk/