Five of the best free iOS apps to help you with your IT career
Submitted by

Georgina Stobbart

on Wed, 10/02/2016 - 12:30

Looking for a new career in IT can be tough, especially if you're always on the move. But if you have an iOS device, it can be a lot simpler than you think.
Though if you're struggling to think of what it would take to give you the competitive edge, then we might just have what you're looking for - right from the palm of your hands!
Here, we've assembled a list of the five best free iOS apps to help you with your IT career.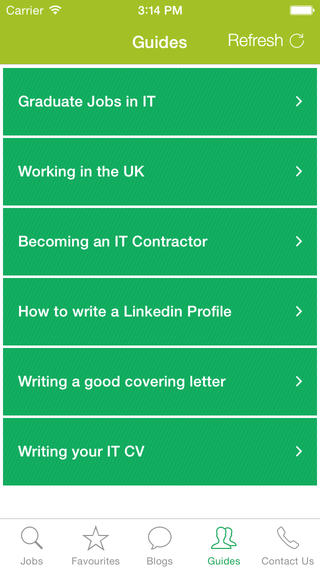 The best way to begin is to search for available IT jobs right from your mobile. The IT Jobs UK app features thousands of IT jobs that are available including project manager roles, web developers, data analysts and more. The app provides an extensive selection of jobs and an easy to use application process. Don't miss out on your ideal role and keep up to date with the IT job market on your smartphone.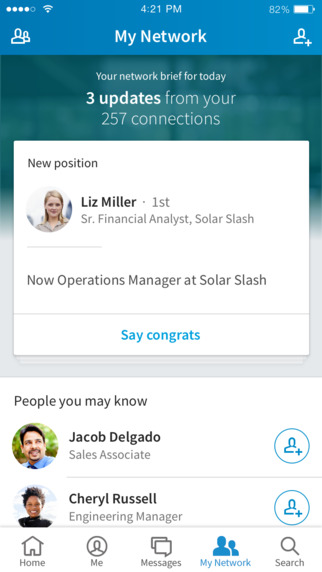 The professional networking app lets users connect and integrate their address book with their LinkedIn account, while also being able to save search history and results. The app behaves pretty much like LinkedIn.com, whereby users are able to scour profiles (and their related bios and avatars) and make those all-important connections with professionals or friends.
UK Salary Calculator 2015-16 [ View App ]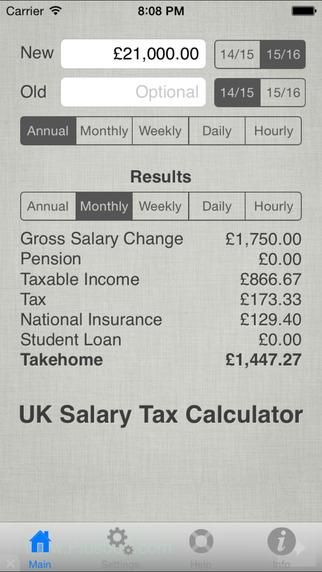 This app allows you to easily compare salaries between different jobs with a simple salary calculator. It can calculate your take home salary from annual, hourly, daily, weekly or monthly wages. You can also easily see the effect of that pay rise or promotion. This calculator app is based on the UK tax rates but allows you to select from the 2015-16 and 2014-15 tax years too.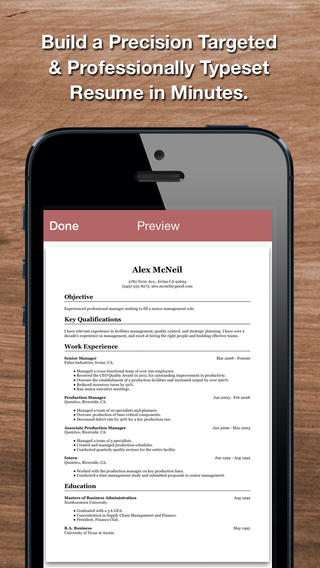 Writing an effective C.V doesn't have to a difficult task and as long as it's formatted correctly, the most important part of your CV is the content anyway. This app allows you to fill in your details and information and Resume Star will create a clean, correctly formatted PDF or DOC version of your C.V that you can email directly, post online, or print. 
Job Interview Q&A [ View App ]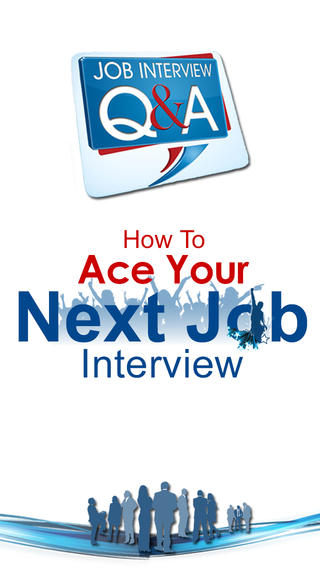 Worried about that upcoming job interview? This app can help you practice answering those tough interview questions in a simplified mock interview format. You can watch as you are asked a tough interview question and get the opportunity to record responses to particular question to see how it would look to your interviewer. This can help you tailor your response and gives you great practice for when the big day comes.
Don't worry Android users, we haven't forgotten about you! We'll be featuring our top five Android apps next week.