Could virtual reality revolutionize home entertainment and the IT job market?
Submitted by

James Broom

on Wed, 13/01/2016 - 11:52

2016 is likely to be the year of Virtual Reality with companies like Sony, Facebook and Microsoft all expected to release their VR devices this year.
Industry experts have projected Virtual Reality device sales to hit 14 million units worldwide in 2016, which could potentially cement it's place in the tech world and provide a new form of entertainment for the masses. The technology allows users to wear headsets that immerse them in a three-dimensional world that uses motion sensors to look around a 360° virtual world without the use of buttons or other devices - with the exception of gamepads to help move the player forward and execute other actions.
The most popular VR device to come out this year is expected to be the Oculus Rift, which is on pre-sale for £499 and was originally funded by a Kickstarter campaign and then was bought by Facebook for £1.5 billion. CES 2016 also showcased many promising virtual reality headsets too, so there could be a lot of competition in the VR market this year.
Not only is VR expected to revolutionise computer gaming and home video entertainment but it could also pave the way for VR developers to help program and design new and innovative content for virtual reality.
Gaming is predicted to be the forefront of virtual reality and has already proven to be popular with first person computer games such as Minecraft and Alien: Isolation, which allows the user to be fully immersed into the virtual world of the player character. But what could VR developers provide for the casual gamer or non-gamer? One example we've seen so far this year is Alton Towers' introducing the world's first virtual reality roller coaster, Galatica, which looks to put users in a virtual galactic world and give the illusion of flying through space, thanks to VR technology.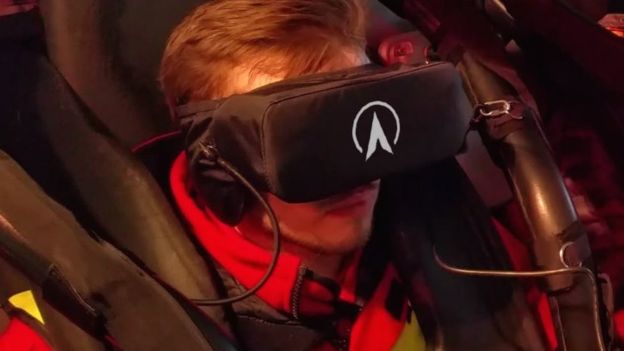 Google has also experimented with VR with the introduction of 360° videos, allowing users to look around HD video experiences and feel like they're in the middle of a scenario, such as walking around New York or jumping out of a plane. The technology can be experienced using Google's cheaper VR headset alternative, Google Cardboard, which is a folded cardboard headset that holds your phone to provide you with a VR experience. It's certainly a cheaper alternative to the recently priced Oculus Rift and although it's not likely to provide the full experience that the premium headsets promise to deliver, it could certainly provide curiosity and interest to those on a budget.
Even though 2016 is expected to be the year that virtual reality makes it's mark, it may not be later until the technology is fully utilised. Developer kits have been available for virtual reality headsets for a while now which has given programmers and developers the chance to create innovative, immersive content especially for these VR devices, but the true breakthrough titles may not come out for a while with the focus being on existing games and content being adapted for VR.
"It is … inevitable that some of these devices will overpromise and under deliver... Yet, once these devices begin to get into consumers hands and developers launch content that moves beyond the 'wow' moment and into uniquely, useful experiences, it will be clear that entertainment, communication, and many enterprise functions will change dramatically over the coming decade as VR/AR evolve." said Ben Schachter of Macquarie Capital, who has been monitoring the projected sales in the tech market.
As previously mentioned, if virtual reality does take off this year, the content may take time to catch up to truly show the technology's potential. However, game companies, film studios and other tech giants are expected to develop unique experiences to ensure VR isn't just a gimmick but a new form of entertainment that could be here to stay. And if it does, we could see new job titles such as VR developers, programmers and analysts to keep developing exciting and innovative content in years to come.