Can you solve the GCHQ Christmas card puzzle?
Submitted by

James Broom

on Thu, 10/12/2015 - 11:43

As the holiday season approaches, GCHQ has gotten into the festive spirit by releasing it's Christmas Card puzzle for 2015 and it's certainly a complex one.
Just like a scene out of 2014's 'The Imitation Game,' Robert Hannigan, agency director of GCHQ, is sending out a baffling brainteaser and any successful codebreakers will be able to uncover an image that leads to a series of more complex challenges. Whether or not this could lead to actual job opportunities is not known but it is certainly in keeping with GCHQ's secretive nature.
If you don't happen to be on Robert Hannigan's Christmas card list this year you can still take on the puzzle yourself on the GCHQ website. You have until the end of January to submit your answers to an email address that's eventually revealed as you solve the puzzle. 
"By solving this first puzzle players will create an image that leads to a series of increasingly complex challenges," the agency explains.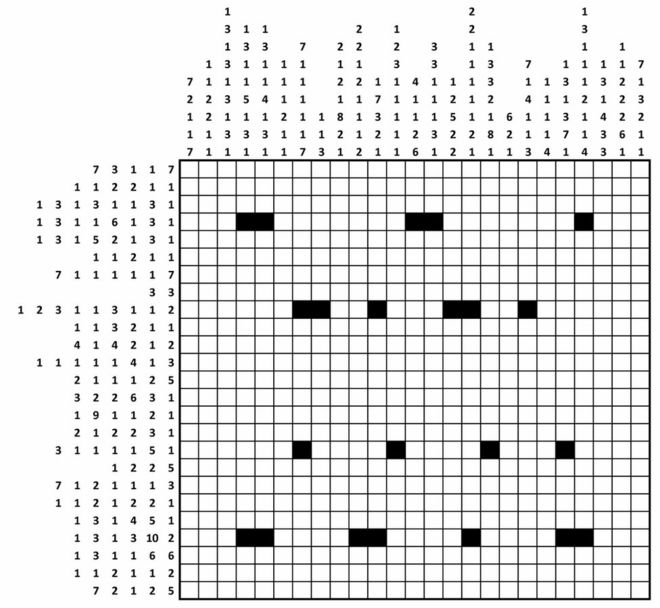 "In this type of grid-shading puzzle, each square is either black or white. Some of the black squares have already been filled in for you. Each row or column is labelled with a string of numbers. The numbers indicate the length of all consecutive runs of black squares, and are displayed in the order that the runs appear in that line. For example, a label "2 1 6" indicates sets of two, one and six black squares, each of which will have at least one white square separating them."
If you don't have time to complete the puzzle but are still interested in a career with GCHQ then you can check out our current job listings with the UK intelligence agency to find the right job for you.