The Role of an App Developer
---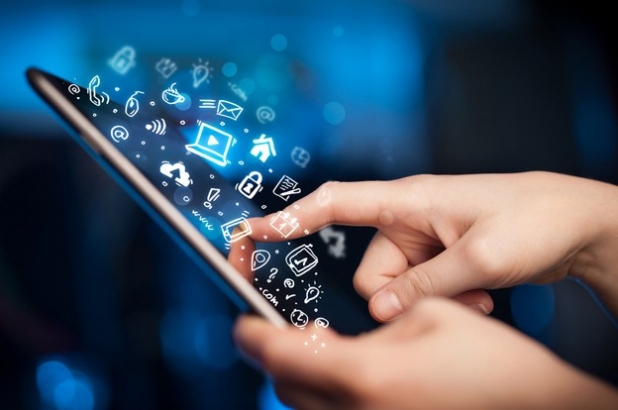 What is an App Developer?
An app developer is involved in the life cycle and can build, design and maintain applications. They also translate software requirements into programming codes to use for client and business needs. App developers can design software across a number of platforms including computers and mobile devices and sometimes use programming languages and development tools to support applications. App developers and software developers have a similar role, but they differ in that software developers create systems for the software and app developers create the application software for users to interact with.
Required skills and education to become an app developer
Many employers will want you to have a degree in either business, computer science, information's systems or another relevant subject to become an app developer. However, this isn't essential for all employers as you can take IT courses that will give you the correct technical skills that you need. Learning code and having experience in specific programming skills is essential if you want to progress in a career in this field. Some of the skills that an employer will look for in a candidate are:
Programming a related technical skill
The ability to work under pressure
Attention to detail
Strong communication skills – being able to relay information to technical colleagues and non-technical colleagues
Patience and tenacity
Creativity
Thorough understanding of development methodologies and platforms
Organisation skills
The responsibilities of an app developer
Responsibilities will vary from employers in their organisations. As the role will be designing and implementing apps for clients or for the business, you will probably be carrying out the same tasks every day. You will be asked to carry out a variety of tasks depending on the clients needs, some of these will include:
Establish a program through client discussions
Solving any problems that occur with the program
Identifying bugs
Developing APIs
Writing detailed documentation for users and computer operators to run the programme
Working as part of a team
Finding ways to improve the programme's effectiveness
Modifying and developing existing software
Salary
The salary of an app developer can vary depending on different levels of experience, size of installation/application and the size of the business. Entry level app developers start off on a salary ranging from £20,000 - £25,000. Once you are established and have gained some experience, your salary can rise, and range from £34,000 - £40,000. Senior app developer's salary can then range from £45,000 - £50,000. As well as different levels of experience, your salary can also depend on the location of the job.
Working Hours
Working hours for an app developer are typically 9am-5pm or 9am-6pm. However, when project deadlines approach, it is likely you'll have to work longer hours to meet these. Depending on if you work for a company or are self-employed, you will either stay in one location or will be travelling to different locations. It is possible to work part time as an app developer, although this wouldn't be advisable if you are new to the industry.
The opportunities for an app developer
You can develop your career as an app developer and specialise in positions such as management, contracting or project management. It is recommended that if you want to develop into a contractor, you should do so after gaining experiences in several specialities, so you can become a contractor in one of them. Some people can find specialising in one programme a limiting career, but realistically if you want to become one, then you'll become an expert in a specific field. Although, it is possible to become a contractor in a range of fields that you have gained experience in. It is also possible to move into a project management position, instead of having a detailed perspective, you'll have an overview of how the project runs and you will be supervising small teams of programmers.