The best ways to pick up new skills at work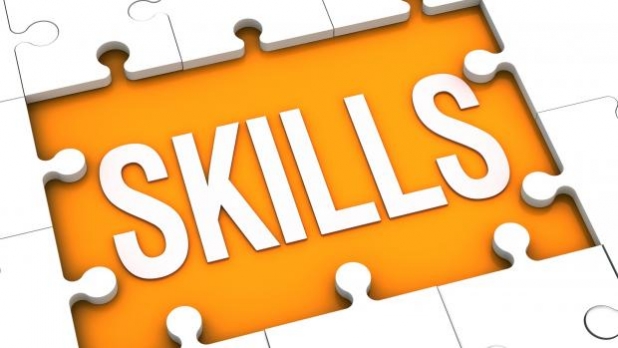 Whether you're aiming for a big promotion, or simply wanting to be better at your job, there's plenty of reasons why you should always spruce up your skill-set.
Learning a new skill will often be of value not only to you, but to your company, so what better way to utilise your environment than by developing your skill-set in the workplace. It's a great place for you to explore and gain in-depth knowledge in various fields. Our advice will help you find the best ways to develop new skills at work.
1.Learn from senior staff
Think about it, senior staff have grown alongside the company, seen it all and have had to learn an abundance of skills in order to adapt to the ever-changing industry. They're the cream of the crop, so why wouldn't you want to learn from the best?
Chances are, if you politely reach out to a few colleagues with an email asking for a brief moment of their time and outline that you'd like to learn from them, they'll be more than happy to help. Have a clear goal in mind and be courteous of their time. Perhaps even ask if you can help in anyway as an exchange.
If it's considered beneficial, see if you can develop a more formal learning arrangement where they could become your mentor. There's plenty you can learn just by politely reaching out to others.
2.Take a course
Often, companies consider it a good investment to provide internal courses to employees, so ask your manager if it's something they provide. Alternatively, if this isn't something they do, you may wish to make the most of the wide range of courses you can take online.
Costs and time will vary but with such an exhaustive list of courses out there, you're sure to find one suitable to your needs and to your schedule. Alongside this, some may require you to attend in person, which can be a great way to meet like-minded professionals and expand your network.
It's also worth considering universities and colleges near you, as they may offer courses in the subjects you're looking for. Although these aren't necessarily at work, companies do like to invest in their staff and your employer may be willing to fund it, so it's certainly worth exploring.
3.Join a discussion
You might not be the only one looking to sharpen their skill-set. Why not see if any colleagues are about to embark on learning any new skills, as you may find a common interest and a potential study buddy. 
If no one else is doing anything then why not start up a discussion group. People are always keen to share new experiences and it's a great way to find others in your industry that offer a valuable insight.
4.Get reading
Self-catered learning such as finding the time to read a book or an article might be a great way for you learn a new skill at your own pace and without the pressure of having to be somewhere at a certain time. Scan the workplace or ask colleagues for recommendations and build up a reading list.
Start with titles that provide a general overview of the given subject and work your way up. Don't just go straight for the hard stuff as it may fry your brain and lead to frustration. Treat it like a course. Master the basics before taking on the tough stuff.
5.Challenge yourself
Don't let yourself get idle. Show an interest in something or perhaps ask your boss to see if you can take on a new project. Often it's when you push yourself out of your comfort zone that you start to really feel challenged. Make a commitment and stick to it.
By taking a leap, you force yourself to think faster and more creatively, which will enable you to think outside of the box and develop new skills.
Final thoughts
Whichever way you choose to decide, there are so many great reasons to challenge yourself and acquire new skills. So break down those mental barriers and learn something new! Lifelong learning enables you to be ready for any changes ahead and is a valuable asset in the workplace.
CV-Library is the UK's leading independent job board. For more expert advice on careers and the workplace, visit their Career Advice and Recruitment Insight pages.